Ready to Ship
HERD has boosted production to ensure that each grille guard is in stock and ready to ship. Whether you are ordering for one vehicle or an entire fleet, we have the inventory and resources to fulfill your order quickly and efficiently.
a price you can afford
Priced to offer the best value for your investment, HERD believes that you shouldn't have to break the bank to get the protection you need–with additional shipping discounts available for fleets.
all-new warranty
HERD is bold enough to stand by our products with unprecedented coverage, including an industry-leading 5-year warranty on each Grip Latch and a reimagined 3-year warranty on every Grille Guard.
HARD Coat
Advanced polyurea coating that's as tough as it looks, resisting chemicals and preventing corrosion, cracking, and peeling.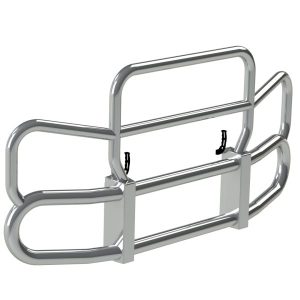 POLISHED
HERD's famous mirror-like finish is made from the strongest steel in the industry and meticulously polished to perfection.
grip latch
Standard on GG-200 and GG-300, HERD's patented Grip Latch provides easy access to your truck's engine and a vice-like and additional safety mechanism to reduce noise and prevent unexpected openings.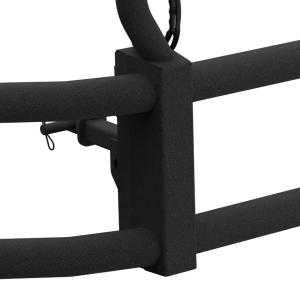 TAPERED BOX UPRIGHTS
Tapered box uprights provide a sleek look, reduce weight, and make your truck more aerodynamic.
As a driver or a fleet manager, you know that protecting your truck's front end is essential to remaining profitable. But for too long, the rest of the industry has confused premium products with steep costs and prolonged wait times.
When it comes to getting the most out of your truck, you should never have to settle for less.
HERD makes Grille Guards that are priced in the same class as our closest competitors, with a quality that outperforms everything else on the market. Every guard is in stock and ships within five days, giving you the protection you need when you need it without paying extra.
Strong and Easy to install
Heavy Gage steel brackets mount directly into tow receivers and included with each guard
Gussets for extra strength
Welded into the upright & tubes
Grip latch system
Quick to unlock; easy to adjust
Tapered box uprights
Reduced weight; sleek look
Engineered for compatibility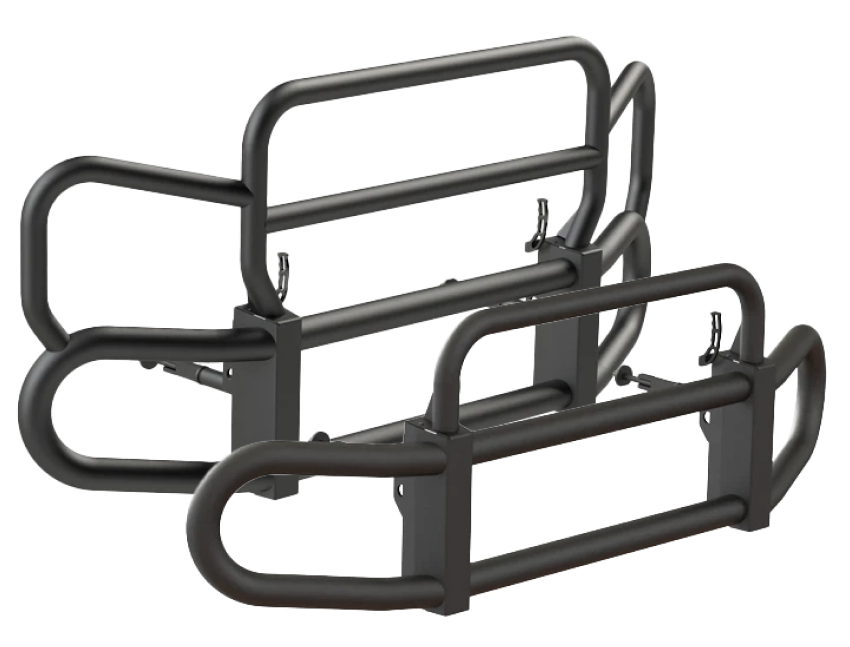 1
2
3
4
5
6
7
FAQ
What makes and models are HERD's Grille Guards compatible with? 
While other manufacturers take a one size fits all approach to their manufacturing, HERD understands that each make and model of truck has unique shapes and features. You can find a complete list of SKUs for all of our available products here!
What materials are the Grille Guards made from, and how durable is it?
HERD's polished Grille Guards are crafted from a high-quality 304 stainless steel known for its unrivaled strength and durability. Each guard features a beautiful mirror-like finish, meticulously polished to a shine that complements any vehicle with style. 
Our Grille Guards are also available in an advanced polyurea Hard Coat™ that provides the ultimate hassle-free protection against corrosion, scratches, wear and tear, and dents. HERD's Hard Coat™ is carefully applied to each guard, forming a resilient layer of protection that stands up to the toughest challenges while retaining its tough and rugged appearance for years to come. 
How does the grille guard attach to my vehicle?
Each guard is installed with heavy gauge steel brackets that mount seamlessly into the tow-receivers that are included with each purchase. HERD's brackets are made from the toughest steel on the market, providing maximum strength and durability. Hassle-free installation and unbeatable performance–all in one package.  
Can the Grille Guard be installed without professional assistance? 
Whether you're installing it on your own or taking it to a professional, Grille Guards can be installed in as little as 30-45 minutes with the right equipment or help from a friend. If you plan to have your order delivered to your house, there might be an additional charge to ensure your delivery truck has a lift gate.  
What is the delivery time? 
We've increased production to cut down on lead times and are keeping all of our Grille Guards in stock. This means that each purchase will be ready to ship within 5 business days. If you plan to order more than 10 units, confirm your lead time with our helpful customer service staff.  
How much does each Grille Guard weigh? 
Gille Guard 100: 87 lbs average
Grille Guard 200: 180 lbs average
Grille Guard 300: 209 lbs average
Where do I find the serial number? 
Serial numbers are conveniently located on the passenger side, inside the boxed-in upright, and behind the hinge.  
Is there a freight program? 
In order to help fleets get more bang for their buck, HERD offers FREE freight on orders of 5 or more Grille Guards with the same SKU!  
RELATED VIDEOS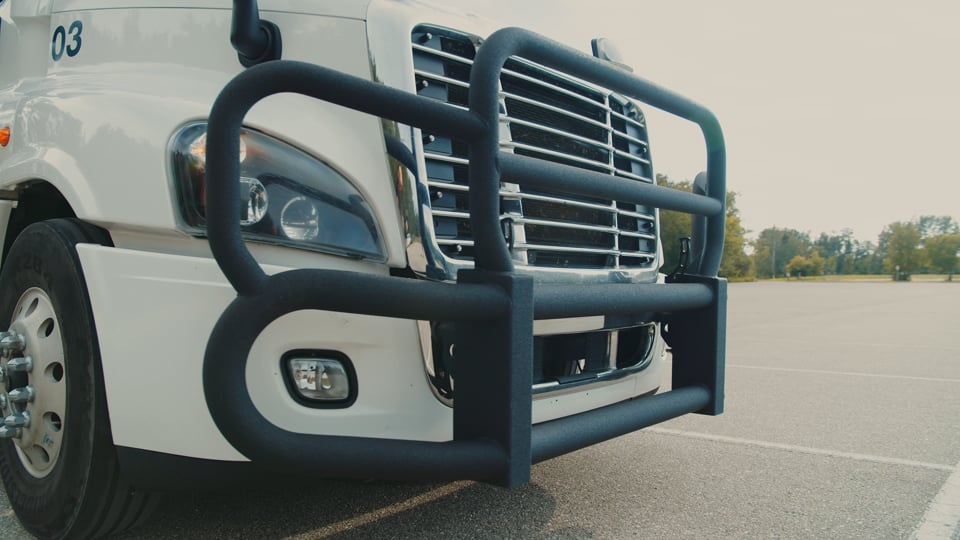 Grip Latch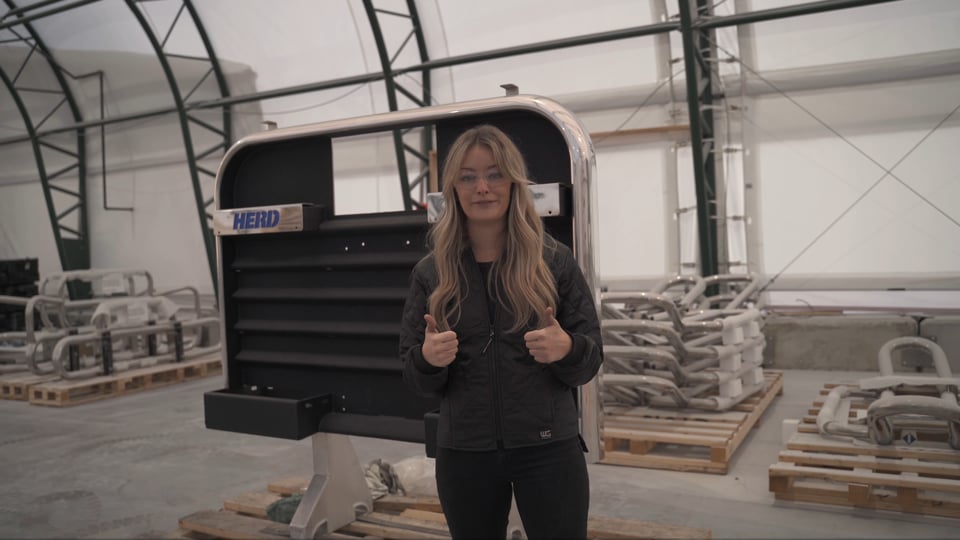 Polyurea HARD Coat Testing
No results with current terms
We cannot locate any products with the current search terms applied.