Standard features
HARD Coat™
Locking Chain Covers
Chain Trays
Bungee Anchor Points
Rear Dunnage Trays
Exclusive One Piece Aerofoil™ Rim
U-Bolt Mounting Kit
Optional Features
Beacon Light Tower
Grab handle
Center Deck Pan
Hose Management Bar
Dual Post Light Tower
Aero/Electric Hose Mounting Plate
Back Window Cutout
Product Highlights
HARD Coat™
HERD's permanent bond coating alternative. It will resist chemicals, prevent corrosion, will not crack or peel, and looks awesome.
Locking chain covers
Durable covers that provide a secure and organized place for your chains to be stored.
Aerofoil™ Rim
HERD's custom aerodynamic tubing, is designed to be the best balance of strength, aesthetics, and aerodynamics, giving you a guard with maximum strength and lower weight.
Chain trays
Sturdy trays that complement the Locking Chain Covers by providing storage for the ends of your chains.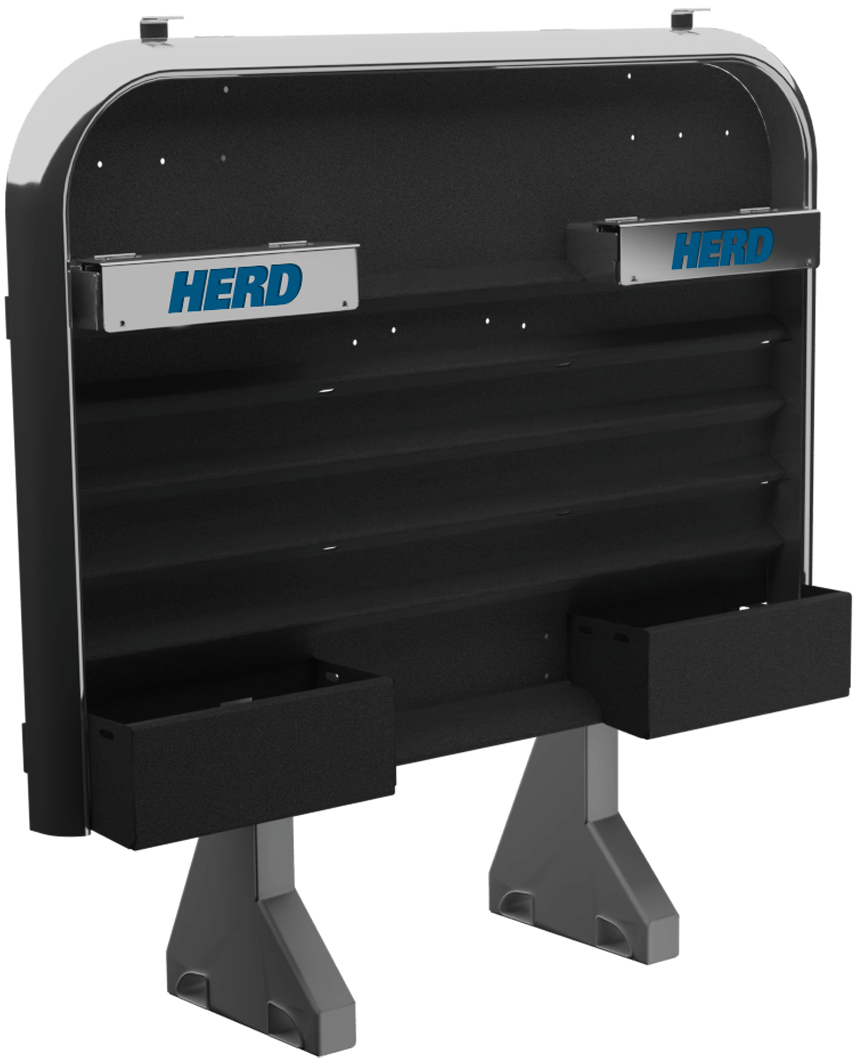 1
2
3
4
No results with current terms
We cannot locate any products with the current search terms applied.