Standard Features
Hard Coat™
Tapered Box Uprights
OEM Light Mounting Provisions
Access to Existing Factory Tow Hook
Optional Features
Polished Aluminum Finish
OEM Light Cutouts
Signal Lights
Parking Sensor Cutouts
Product Highlights
Box Posts™
Fully enclosed uprights, first introduced by HERD form the structural foundation for the "Top" of the Truck Guard. This traditional shape are superior to I-Beam style posts and certainly look much better.
2.5″ Tubes
2.5″ Tubes throughout for optimum strength
Airflow Cutouts
On specific models as required.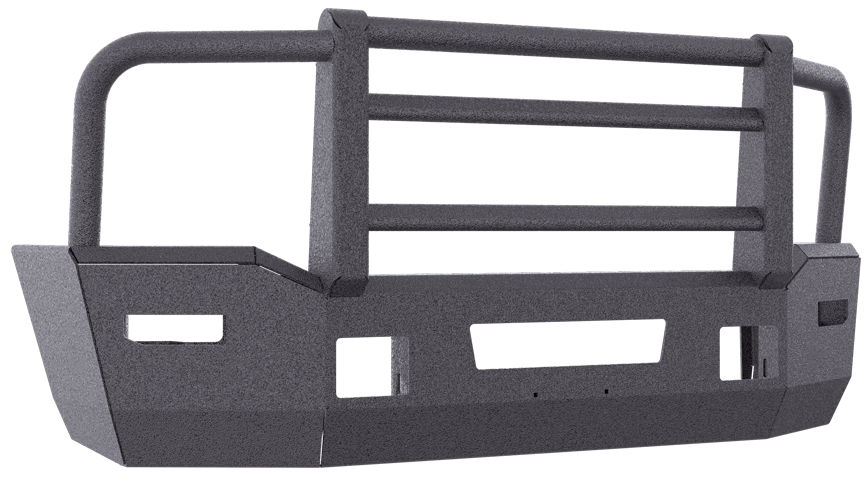 1
2
3
No results with current terms
We cannot locate any products with the current search terms applied.