reduced weight and increased strength
An innovative new manufacturing process makes the next generation of Texas guards lighter and stronger than their predecessors, increasing protection without weighing you down.
Reimagined Slam Latch
Redesigned to last with little to no maintenance or adjustments, the all-new Slam Latch is so easy to use we had no choice but to make it come standard on all of our new Texas and Big Tex guards.
Ironclad Warranty
A testament to quality and durability, drive with the peace of mind that your Truck Guard is protected by HERD's guaranteed 3-year warranty.
SLAM LATCH
The Slam Latch is the most durable, hassle-free, convenient latching system on the market today, providing quick access to your engine.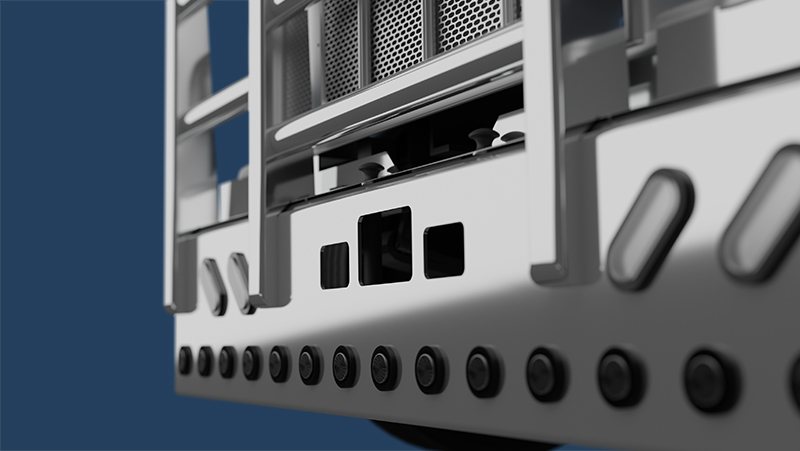 ENHANCED RADAR INTEGRATION
HERD's most radar-compatible bracket ever, setting a new standard in the industry. Meticulously designed to meet not only the needs of current equipment but also the evolving demands of the next-generation radar systems.
Your job demands strength and resilience, and the equipment you use is worthy of nothing less.
Introducing the all-new Texas and Big Tex, the first innovations from HERD's reimagined legacy products. The next generation of Texas guards are lighter, stronger, and come standard with a redesigned Slam Latch that requires little to no maintenance. Plus, it's all backed by HERD's dependable 3-year warranty. Protect your investment with an iconic look that's as gritty as you are.
Product Highlights
18″ Aluminum Bumper
18" formed aluminum bumper provides crucial strength and durability.
3″ Round Tubes
3″ horizontal tubes for increased protection.
Box Posts™
Fully enclosed uprights, first introduced by HERD, form the structural foundation for the "Top" of the Truck Guard. This traditional shape is superior to I-Beam style posts and certainly look much better.
SLAM LATCH™
Slam Latch™ is the most durable, hassle free, easy to open,  slam to close convenience latching system available today. Quick access to your engine saves you time everyday.
Impact Plates™
(not seen in image) Are a fundamental and exclusive feature of all HERD Truck Guards. Integrated into the mounting bracket, they provide exceptional strength, particularly for off-center impacts. Another solid reason you can depend on your HERD.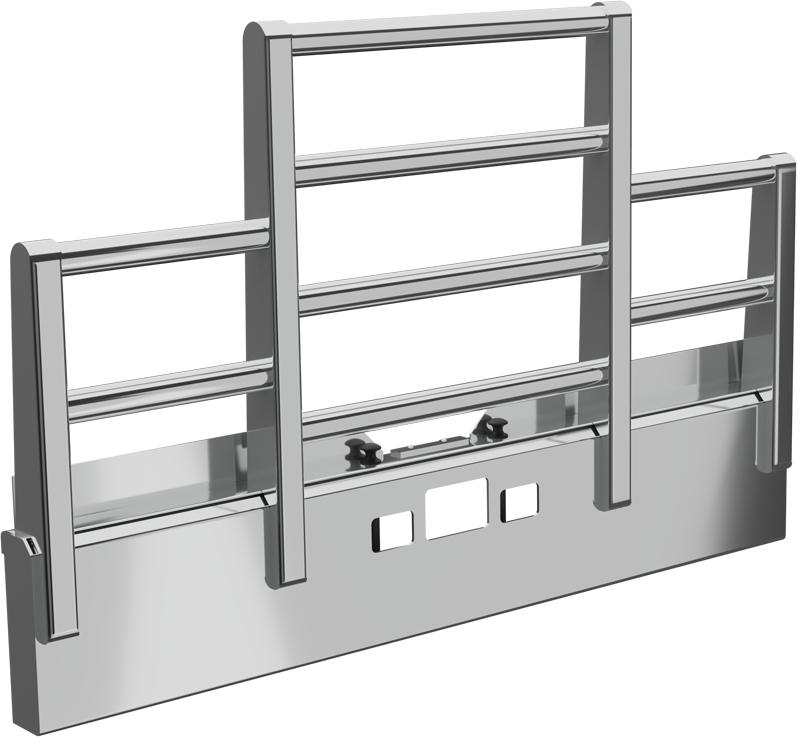 1
2
3
4
5
No results with current terms
We cannot locate any products with the current search terms applied.