standard features
Slam Latch™
Round Tube
Box Posts
Balusters
Impact Plates
Polished Finish
optional features
Lift Assist™
BOLT™
Lights
Vertical Tubes
CEB™
Product Highlights
16″ Aluminum Bumper
16" formed Aero-style aluminum bumper with a swept back profile to allow for better airflow
4″ ROUND TUBES
4" oversized horizontal tubes for increased protection.
BOX POSTS™
Fully enclosed oversized uprights, first introduced by HERD, form the structural foundation for the "Top" of the Truck Guard. This traditional shape is superior to I-Beam style posts and certainly look much better.
Slam Latch™
Slam Latch™ is the most durable, hassle free, easy to open, slam to close convenience latching system available today. Quick access to your engine saves you time everyday.
Lower Rake
Lower rake reinforced with balusters for additional bracing.
Impact Plates™
(not seen in image) Are a fundamental and exclusive feature of all HERD Truck Guards. Integrated into the mounting bracket, they provide exceptional strength, particularly for off-center impacts. Another solid reason you can depend on your HERD.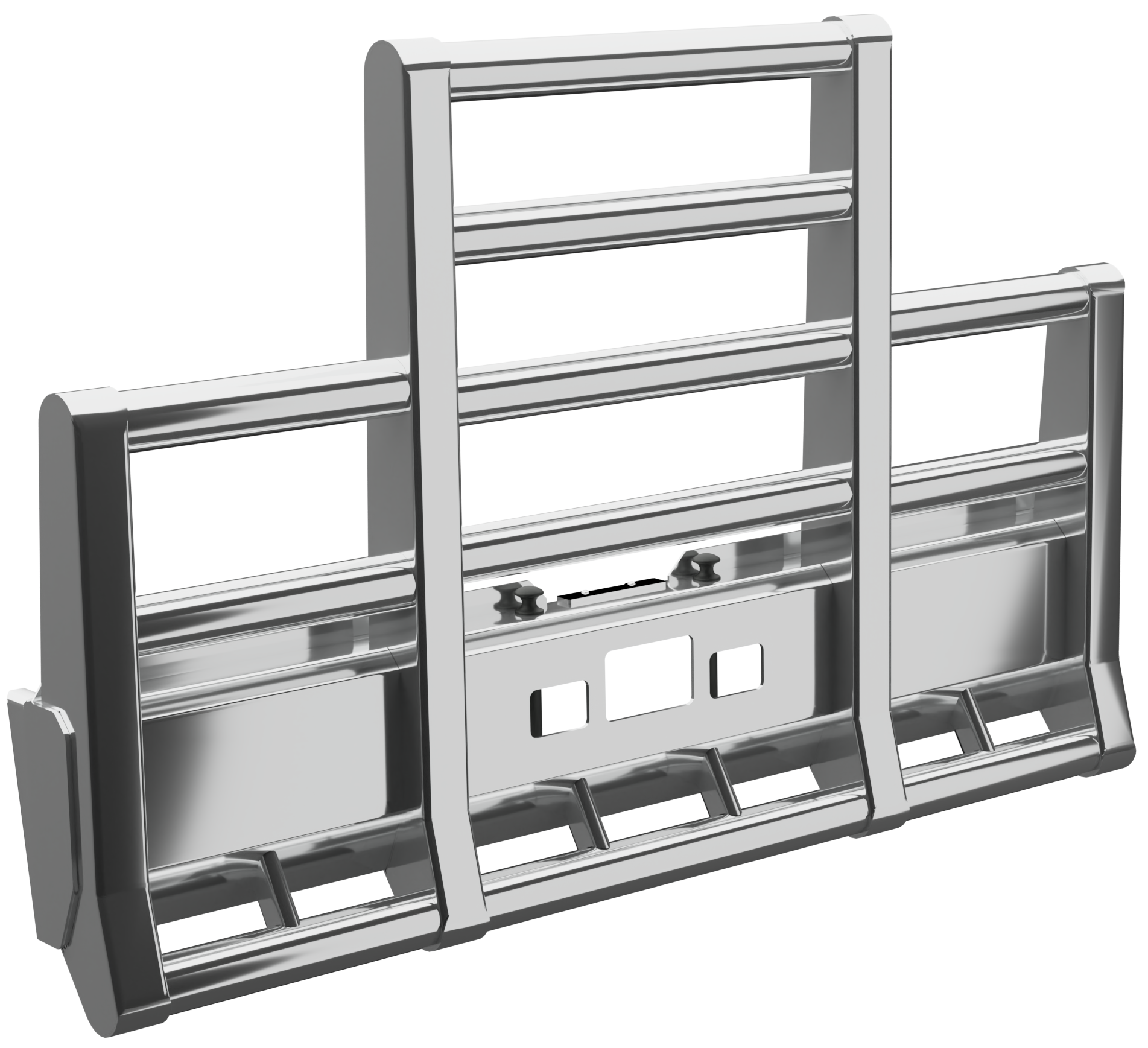 1
2
3
4
5
6
No results with current terms
We cannot locate any products with the current search terms applied.