HERD Announces Tori Myles as New U.S. Sales Director
HERD recently announced a new addition to its dynamic team by naming Tori Myles as the U.S. Sales Director, effective October 2, 2023. The strategic appointment signals a pivotal moment for HERD, reinforcing its commitment to quality service and customer satisfaction across all corners of North America.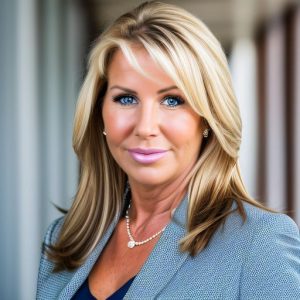 Myles brings with her a wealth of knowledge as a results-driven leader dedicated to improving customer experience. With a proven track record of implementing innovative sales strategies, she has continuously sustained sales growth within the highly competitive trucking industry. Myles previously worked in emissions after-treatment and heavy-duty aftermarket truck parts, with a focus on decreasing downtime and increasing safety. Experience that makes her a perfect fit for HERD's continued mission to keep drivers safe and on the road. 
Since its founding in 2003, HERD has emerged as one of North America's premium manufacturers of front-end protection. The Winnipeg-based company has built a reputation for producing high-quality and innovative products that enable drivers and fleet managers to maximize their trucks' performance. While gaining recognition for its Truck Guards and Grille Guards, HERD also offers a variety of high-quality trucking accessories and recently announced an all-new Electric Power Division, further expanding its innovative product offerings. 
Join us in extending a warm welcome to Tori as she embarks on this exciting journey with HERD, contributing to the company's continued commitment to providing customers with the most innovative products and services in the transportation industry.