Truck Guards
Defender 4 Post Truck Guard for Kenworth T440 11-14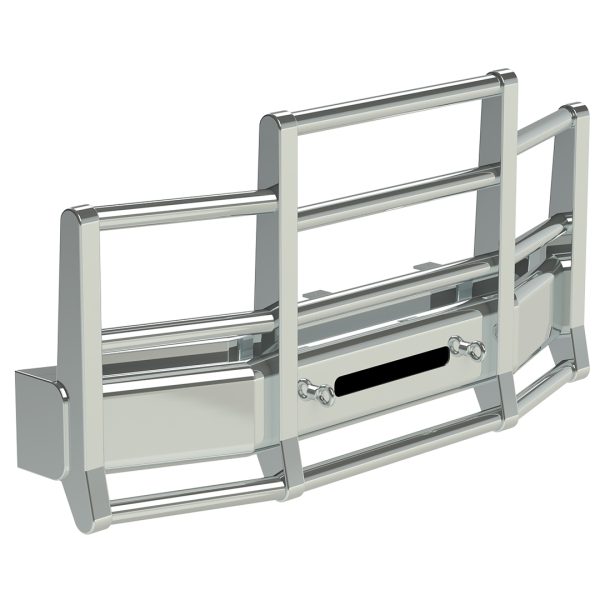 Truck Guards
Defender 4 Post Truck Guard for Kenworth T440 11-14
$4,554.00
12″ extruded aluminum bumper
3" horizontal tubes
A lower rake (available for most models)
Fully boxed-in uprights
Impact Plates (a HERD exclusive feature)
HERD Mirror Polish Finish
Customization Options
Multiple options to choose from, allows you to customize your HERD product the way you want it.
Latching Mechanism Options
Direction of Centre Tubes
Product Info
The best protection against unwanted downtime, expensive repairs, and lost contracts, the Defender guards your asset and keeps you on the road. It comes standard with fully boxed-in uprights, 3-inch tubes, a lower rake, and HERD's signature mirror polish finish. The Defender can function as a brush guard, deer guard, and moose bumper and features HERD's exclusive impact plates to protect against folding in from the outside if an impact is made off-center. It can be ordered in a two-post version or without the lower rake and has options for HERD's Slam Latch, Lift Assist, and signal lights. Protect your vehicle and your bottom line.