Accessible Pricing 
The same protection as HERD's Polished Tuck Guards for $1,500 less, without compromising on materials or strength, the Stealth Defender is the lowest priced Truck Guard in its category.
Shorter Lead Times
A streamlined process that cuts down on frustrating lead times and puts an end to lengthy delays. Get your order filled fast, delivered on time, and on the road without waiting.
Game-Changing Warranty
HERD firmly believes in the quality and craftsmanship of our products, which is why we're confident enough to stand behind each Stealth Defender we produce with a reimagined 3-year warranty.
SLAM LATCH
The Slam Latch is the most durable, hassle-free, convenient latching system on the market today, providing quick access to your engine.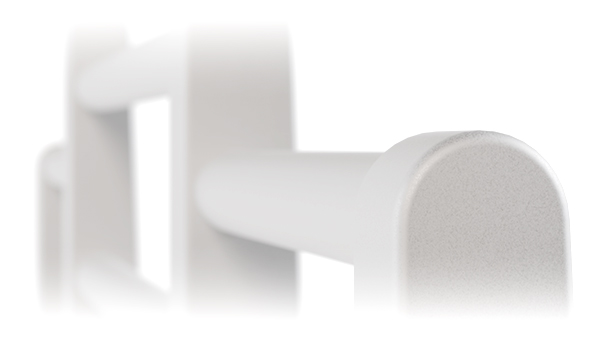 SATIN FINISH
One of the strongest coatings in the entire transportation industry, HERD's Satin Finish is low-maintenance and sprays off clean.
Finding the perfect Truck Guard can be overwhelming. With different sizes to choose from, finishes to consider, and the challenge of staying within your budget, it's easy to feel lost. 
HERD's all-new Stealth Defender makes it easy by offering all the protection of our popular Defender Series for a price you can afford, all without sacrificing on materials or strength. With a long-lasting and low-maintenance Satin Finish, the Stealth Defender sprays off clean, provides a seamless fit, and opens the door to a whole new category of safety.  
Product Highlights
12″ aluminum bumper
12″ extruded aluminum bumper provides crucial strength and durability.
3″ round tubes
3″ horizontal tubes for increased protection.
Box Posts™
Fully enclosed uprights, first introduced by HERD, form the structural foundation for the "Top" of the Truck Guard. This traditional shape is superior to I-Beam style posts and certainly look much better.
Slam Latch™
Slam Latch™ is the most durable, hassle free, easy to open, slam to close convenience latching system available today. Quick access to your engine saves you time everyday.
Impact Plates™
(not seen in image) Are a fundamental and exclusive feature of all HERD Truck Guards. Integrated into the mounting bracket, they provide exceptional strength, particularly for off-center impacts. Another solid reason you can depend on HERD.
Satin Finish
HERD's unique Satin Finish is achieved through a proprietary treatment of Aluminum, creating a low-maintenance finish and keeps an eye-catching sparkle regardless of what you throw at it.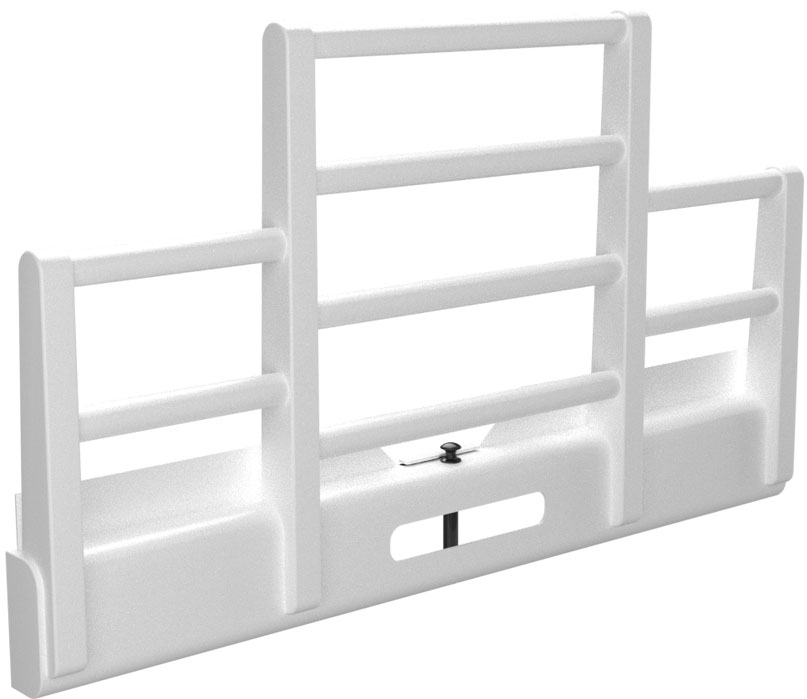 1
2
3
4
5
6
No results with current terms
We cannot locate any products with the current search terms applied.
FAQ
What's the difference between the Stealth Defender and HERD's existing Defender Series? 
The Stealth Defender stands apart from the original Defender series with its unique Satin Finish, achieved through a proprietary treatment of aluminum that maintains an eye-catching sparkle regardless of what you throw at it. As opposed to polishing, the low-maintenance Stealth Defender just needs a quick bath to return to its original look. The Stealth Defender does not come standard with a rake but does come equipped with HERD's Slam Latch. 
What options are available? 
Options include HERD's Lift Assist, which reduces the weight of the Truck Guard to as little as 13 lbs, the stylish B.O.L.T.  light brackets, and HERD's Tow Strap, which minimizes towing-related damage. 
What material is the Stealth Defender made of? 
Aluminum. The only difference to the material is that it has been glass bead blasted instead of polished.